Great place! Booked last minute, and they welcome me with open arms. Nice, clean, and relaxing place. The owner is very nice and knowledgeable. This Massage experience was great.

I live in Napa and have been going to Awaken for a few years. One of the best I have ever had. Annie is the awesome! Very responsive for appointments. Refer all my friends. Love them!

I'm an out-of-town massage connoisseur from Washington state, and after just two massages I can strongly recommend this place with a good conscience. The owner has done an absolutely fantastic job of restoring this building and making it into an attractive and high-quality business establishment in Napa. The practitioners are highly skilled and their customer service is delightful. Inside is very clean and classy. The rooms are set up like individual hotel rooms including lock boxes and armoires to place your items. The whole atmosphere is very relaxed and friendly, and they do their best to listen to what you want and give you what you need.

Got a great deep tissue massage here. Very reasonable price for the Napa area.
---
Allison K.
Dixon, United States - 6/15/2018
My husband and I really enjoyed our couples massage here on 6/14/18. It was a relaxing environment, quiet and well kept. I would arrive a few minutes early to fill out the client intake form. Also, on the form it asks if there are areas you want them to focus on. Be sure to circle whatever areas you want them to massage in general. My husband asked them to focus on his back and neck, which his masseuse definitely did, but she didn't really massage any other areas. Overall we really liked it here and will definitely be back!

Bianca K.
Okeechobee, United States - 7/17/2018
Just got a great massage from Annie. I love the deep pressure and she concentrated on all the areas I requested. It's a small business and reminded me of my own massage place. We got a couples massage. I definitely recommend this place. Absolutely great service and owner! #smallbusiness #napa #massage #awakenmassage #napacalifornia

Amy S.
Venice, Los Angeles, United States - 5/14/2018
Love Jun & her approach to business! The infrared sauna was worth it! The spa is convenient to downtown and your massage can be customized!

Gloria K.
Napa, United States - 2/20/2018
Awaken's been that happiest most satisfying massage experience I've had in a long time. I just had a massage from Annie after a rough day at work and I feel like I can breathe and think so much better. She's very intuitive, will customize the massage to your needs, and she's the only person who's really provided the deep pressure I've always looked for. Each of the staff members are very sweet and respectful. Also, every time I've tried to book an appointment last minute because of my work hours, they've done their best to pencil me in. Thanks ladies, I'll see you soon!

Laneisha T.
Vallejo, United States - 1/29/2018
This is such a cute place it looks like you're walking into a home! Made reservations for a 1 hour couples massage via phone with Jun because I was confused about the website and she was so very helpful and kind. She was at the front desk when we arrived and remembered speaking to me and everything so I didn't have to putt up my email or anything. We filled out our intake forms and back we went to the cute couples room. We had Aimee and Cassie and I had Aimee and WOW. She was amazing i left feeling like a million bucks. The bf enjoyed Cassie as well he has back issues and said she used just the right amount of pressure. It was perfect! Can't wait to go back!

Farah D.
Daly City, United States - 12/29/2017
Relaxingggg massages, love the choices you can choose from, and how you can add-on a lot. Scheduling was a breeze. The receptionist is so nice and accommodating! My boyfriend and I got a couples massage here and we both loved it. First time using hot stones, that was the highlight of my massage!
---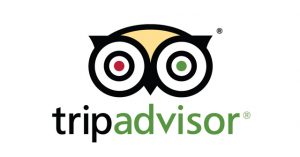 Jewels60
A MUST STOP IF YOU ARE IN NAPA!
After searching for a spa in Napa for a last minute massage and facial my sister and I found this wonderful Gem.
Jun was very friendly and accommodating in customizing our needs.
Location was convenient to our hotel and had reasonable prices.
The atmosphere was warm, inviting, and peaceful. We knew we found the right place for us.
We have both had many massages and we have to say this was one of the best we've ever had! We highly recommend awaken massage and spa!

Mrswarriorfan
Refreshed, Relaxed & Ready for the World
Went to Napa to treat the Hubs to a Valentine's weekend getaway. Stayed at an expensive, fancy resort. Their expensive, fancy spa was booked solid. So I trolled the internet looking for a nice, clean, legit spot for a couples massage. Emphasis on the clean and legit.
I found Awaken and checked out the reviews (thank you @TripAdvisor). This little spot got the five-star reviews for a reason. They give you the five-star service.
As soon as you walk in, you are greeted in a warm and friendly manner. The place is immaculate. The masseuses are highly skilled, and you get a full 60 minutes (or you can opt for 90), not the 50-minute short shrift you get at most spots. And last, but not least, the price is super reasonable, about a third less than the resort spas, plus you get the extra 10 mins!
We left there feeling refreshed, relaxed and ready for the world. Two big thumbs up.

Rosgriffin
Great massage short notice
We were from out of town and all tightened up muscles sore worn out from wine tastings called and got right in. Had a great couples massage together very professional well done they really cater to what you need and what you want price was as expected no complaints I highly recommend them
After spending a few days walking in Yosemite finding this beautiful little spa in Sonoma was perfect. Jun was so welcoming on our visit. We all had a foot massage and scrub which was out of this world. Best massage I've had for a long time!!! Thanks Jun